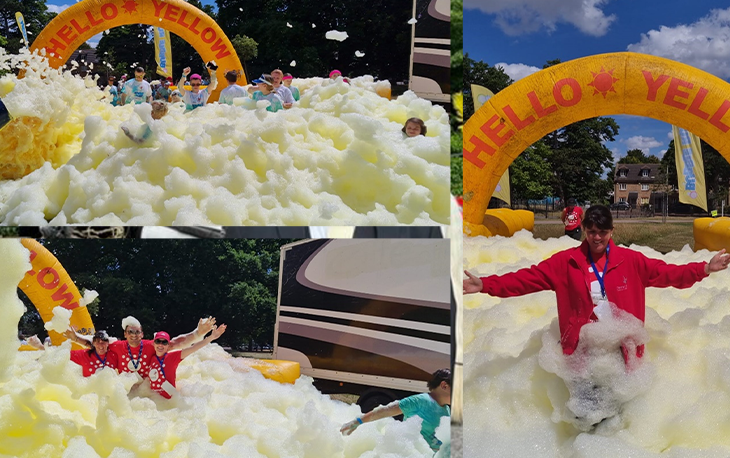 On Sunday 26 June, Funeral director extraordinaire Donna volunteered at Bubble Rush in aid of Demelza Hospices who provide hospice care for children in Kent, South East London and East Sussex.
The event was a 500km frothy fun-run like no other, where participants could run/walk/toddle twice round the park and go through four different bubble stations full of different coloured foam.
Donna's role was to help manage the amount of people that went through the yellow bubble station at any one time, ensuring that participants were kept safe, that all children had an adult with them, and of course assisting with the post-event tidy up and litter pick.
Bubble Rush events are raising money for Demelza' s services which include respite care, therapies, end of life and bereavement support and sibling support. Approximately 2000 people were expected to attend this particular event and they hoped to raise £30,000 for the hospices.